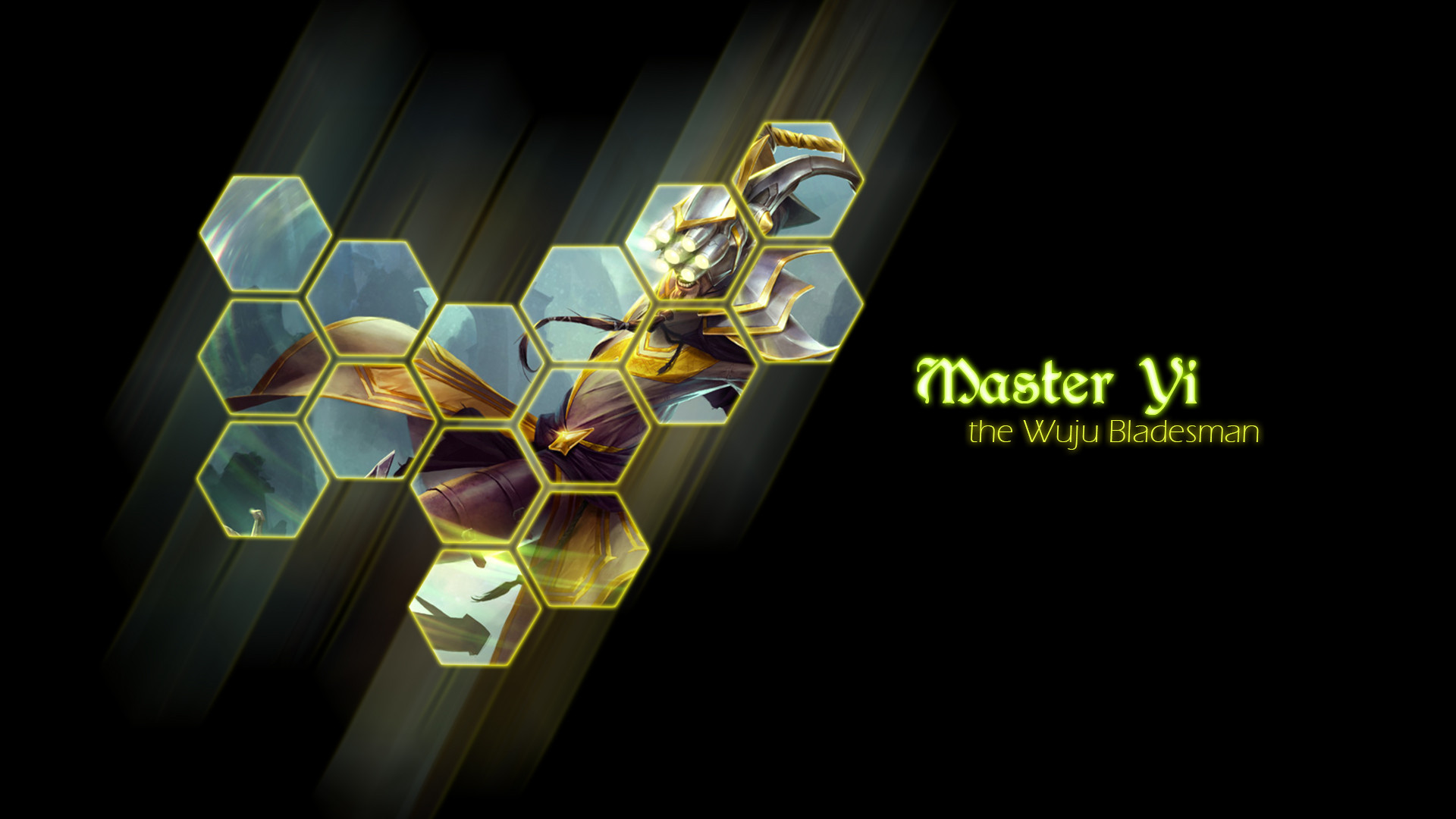 Hello and welcome to my Master Yi Guide. This Guide covers Master Yi for the Jungle.
Jungling is Master Yi's specialty at the moment. Thanks to Alpha Strike(Q) he is one of the quickest junglers. The reason that anyone would want to use Master Yi is because he is a melee carry who's kit is heavily focused on jungling. Also, it can be incredibly hard to get away from a Master Yi with red buff. He is a very fast jungler and has one of the highest DPS's late game. Given his unique skill set, he has the best chance to get a pentakill out of any other jungler and melee dps. Master Yi is very fun and easy to use. He is great for beginners who want to learn the basics of jungling and the game in general. However to use him at higher level play is one of the hardest things to do. As Master Yi you really need to know when to go All-in and when not.
Master Yi is a high skill, very dificult champion to play efficiently at higher Elo's, you should focus on out-farming your jungle counter-part and focus on doing important and vital ganks for your team.
Here are the Pro's and Con's for Master Yi.
Master Yi's strengths:
- True Damage
- High mobility
- Can't be slowed down
- Gap closer that evades skill shot abilities and drops projectiles
- Can snowball out of control easily (Can carry games hard)
- One of the most efficient split pushers
- Farms easily and quickly
- Strong damage reduction with Meditate(W)
- Pretty much the best champion to start playing the game with (easy to learn, extremely powerful at low levels/elo but he still got a very high skillcap)
Master Yi's Weaknesses:
- No pressure early game because he needs to spend most of his time farming instead of ganking
- Brings no utility at all for teamfights (No CC)
- Needs to take a lot of farm to be effective late game
- Will be the number one priority target for the enemy team most of the time
Hello,
I'm a german League of Legends Player since 2 years now and my favourite champion is Master Yi. I've played multiple times to Diamond 1 on EUW / EUNE.
My overall winratings with Yi are around 80%. And my overall KDA is 11/3/6. I've scored around 100 pentakills in ranked games from Gold - Diamond Elo.